Saturday 17th September 2016

the 2010 start on Uphill beach
An off-road relay race starting at Uphill beach and finishing at Wells Cathedral. The route is 90% off-road and more or less exactly follows the West Mendip Way along footpaths and bridleways.
The race is a 'hand-over' relay, run without marshals, water stations or other assistance. Teams are responsible for their own safety and for researching the route although their progress will be monitored at check-points at the end of every leg.
Staggered Start Times
To keep the event together and to make sure everyone finishes at around the same time you can choose your start time when you
enter
.
start
best for
time until
tea
pace
min / mi
11:00
social joggers &amp solo runners
6hrs
12
12:00
steady runners
5hrs
10
13:00
super keenies
4hrs
8
Your start time will not affect the final result though, everyone still competes together on their overall elapsed time.
Route
The 29 mile route has a total of 3,259 ft of climb and is divided into six legs as follows:
Leg 1 - Uphill to Loxton - 7 miles
Leg 2 - Loxton to Kings Wood - 3 miles
Leg 3 - Kings Wood to Black Rock - 4.4 miles
Leg 4 - Black Rock to Draycott - 5 miles
Leg 5 - Draycott to Priddy - 3.7 miles
Leg 6 - Priddy to Wells - 5 miles
Some leg distances are shorter to allow less able runners to take part whilst stronger runners have the option of combining two or more legs.
Route Notes
Runners are advised to do a practice run of their leg to learn the route before the race.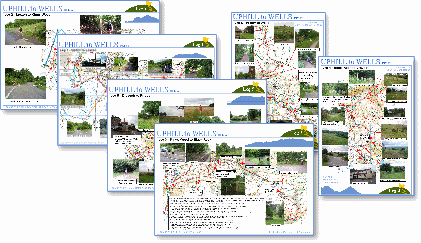 We have put together some
printable route notes
to help you find your way.
Teams
Teams can be made up from 1 to 6 runners who can run any combination of legs each. The minimum age is 16, with only over 18s allowed on legs 1 and 3.
Classes include:
open (anyone)
ladies (no men)
mixed (50% men, 50% ladies)
solo (team of one)
Entry
The entry fee for teams is £8 per attached runner, £10 per unattached runner. The fee for solo runners is £15 for attached and £17 for unattached. Entries close on 15th September or earlier if full, there will be no entries taken on the day. Entries are limited to 25 teams and 20 solo runners.
Enter online
here
and post your cheque to:
Mendip Hash
c/o Elly Milln
2 Holeground
Wookey Hole
Wells
BA5 1BU
Kit Recommendations
Teams are responsible for the safety of their runners. We suggest you bring the equipment
detailed here
.
Green Tea
The event will finish on the Green in front of the magnificent Wells Cathedral where we will have tea and cakes ready to refresh you. Runners are expected to arrive between 16:30 and 18:00. Prize giving will be on the Green at 18:00.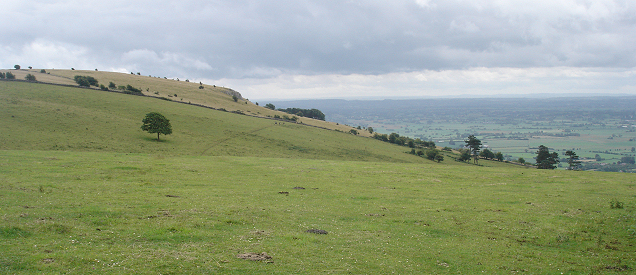 views over Draycott Sleights just before the descent into Batcombe Hollow on
leg 4
More Information
For more information email or telephone Dave on 07977 426 218.
Organisation
This event is organised by
Mendip Hills Hash House Harriers
under under a permit from the
ARC
.
Charity
All profits raised by the event will be donated to
Prostate Cancer UK
.